About
We offer 50 years of combined design experience with 17 solid years in business.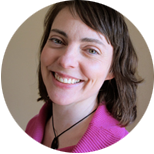 Donna Berenson
Founder, SENIOR DESIGNER
Donna has 20 years of professional experience in interactive design. She provides provides creative strategy and direction primarily to small and medium-sized businesses and agencies.
Prior to founding True Design, Donna worked for a top interactive agency for more than eight years. She has served as lead designer of complex interactive projects for such companies as Harley-Davidson, SC Johnson & Son and Miller Brewing. Donna has been an independent business owner since 2004.
Skill set
Research Information Architecture Interaction Design Personas? Wireframes? Paper Prototyping? User & Mobile Interface User Experience Creative Strategy & Direction Interactive Marketing Strategy Branding & Identity Storyboarding? Responsive Web Design Art Direction Typography Visual & Graphic Design? Print
Brand Experience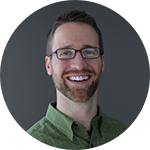 Jamie Bloomquist
Senior Designer and Developer
Jamie is a senior interactive and visual designer with more than 20 years of design experience. He provides expertise in information architecture, user experience, user interface design and CSS development. Jamie is proud to have represented clients such as Harley Davidson, SC Johnson & Son, Sears, Manpower, Northwestern Mutual, Trek Bicycle Corporation and Baird.
Jamie's approach to design is built upon a strong foundation of research, strategy and sketching. He helps brands tell their unique story and strives for a high level of customer service and agency-level creative execution.
Skill set
Work flows Wireframes Interaction Design? User & Mobile Interface Creative & Photo Direction Interactive Marketing Strategy Content Strategy? Branding & Identity? Visual & Graphic Design Responsive Web Design HTML & CSS? Typography Photography Social Media Motion Design Video & Audio Editing Email Marketing Print SEO & Analytics Google Webmaster Tools Google Local Project Management
Brand Experience




Let's work together